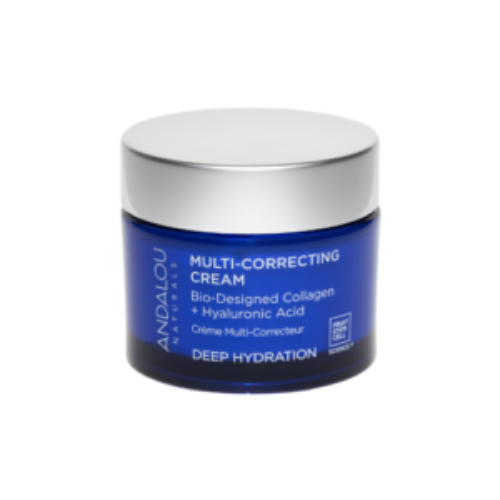 ! You have the chance to receive a FREE full-size Jar of Andalou Naturals Deep Hydration Cream valued at up to $29.99. Simply apply for the voucher and unlock the secret to hydrated and radiant skin.
The Deep Hydration Cream is enriched with vegan collagen, hyaluronic acid, and fruit stem cells, providing your skin with the perfect blend of nutrients to repair elasticity, boost hydration, and protect vitality. To add to its charm, the cream features a soothing natural fragrance infused with sage, tea tree, and jasmine oils.
With key ingredients like hyaluronic acid derived from potatoes, bio-designed collagen, and ectoin, this cream ensures balanced hydration and smoother, more youthful-looking skin.