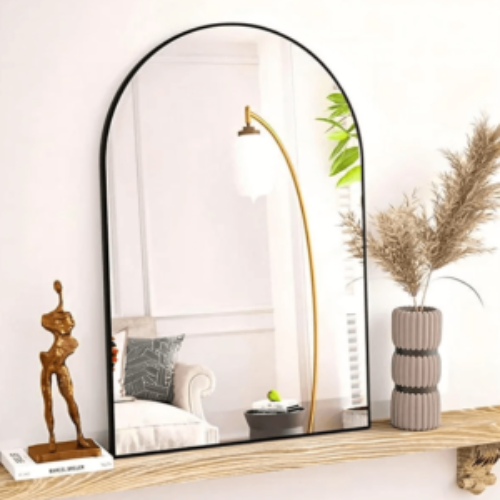 Discover the perfect blend of style and functionality with the BEAUTYPEAK 20″x 30″ Bathroom Mirror Wall Vanity, now available at an exceptional Walmart deal. Originally priced at $109.99, this exquisite mirror can be yours for just $45.00, allowing you to elevate the ambiance of your home without breaking the bank.
Featuring a sophisticated aluminum alloy frame, this mirror adds a touch of elegance to any room it graces. The thin frame design, coupled with its versatility, makes it an excellent fit for spaces like the bathroom, bedroom, living room, and more. Its size is tailored for convenient home use, ensuring it seamlessly integrates with your decor.
The BEAUTYPEAK Bathroom Mirror Wall Vanity boasts an arched crown shape that introduces a classic touch to your surroundings, while the brushed metal frame guarantees sturdiness and rust-proof longevity.